Invited Ethnobotany Panel at the 2022 Alaska Forum on the Environment:
Where Culture and Plants Entwine
Presenters:
Meda DeWitt: People, Plants, and Culture: Understanding through an Indigenous Lens of Interdependent Relationships.
Julie Rowland: Overharvesting of Fiddleheads in Southcentral Alaska
Lisa Strecker: The UAF Ethnobotany Program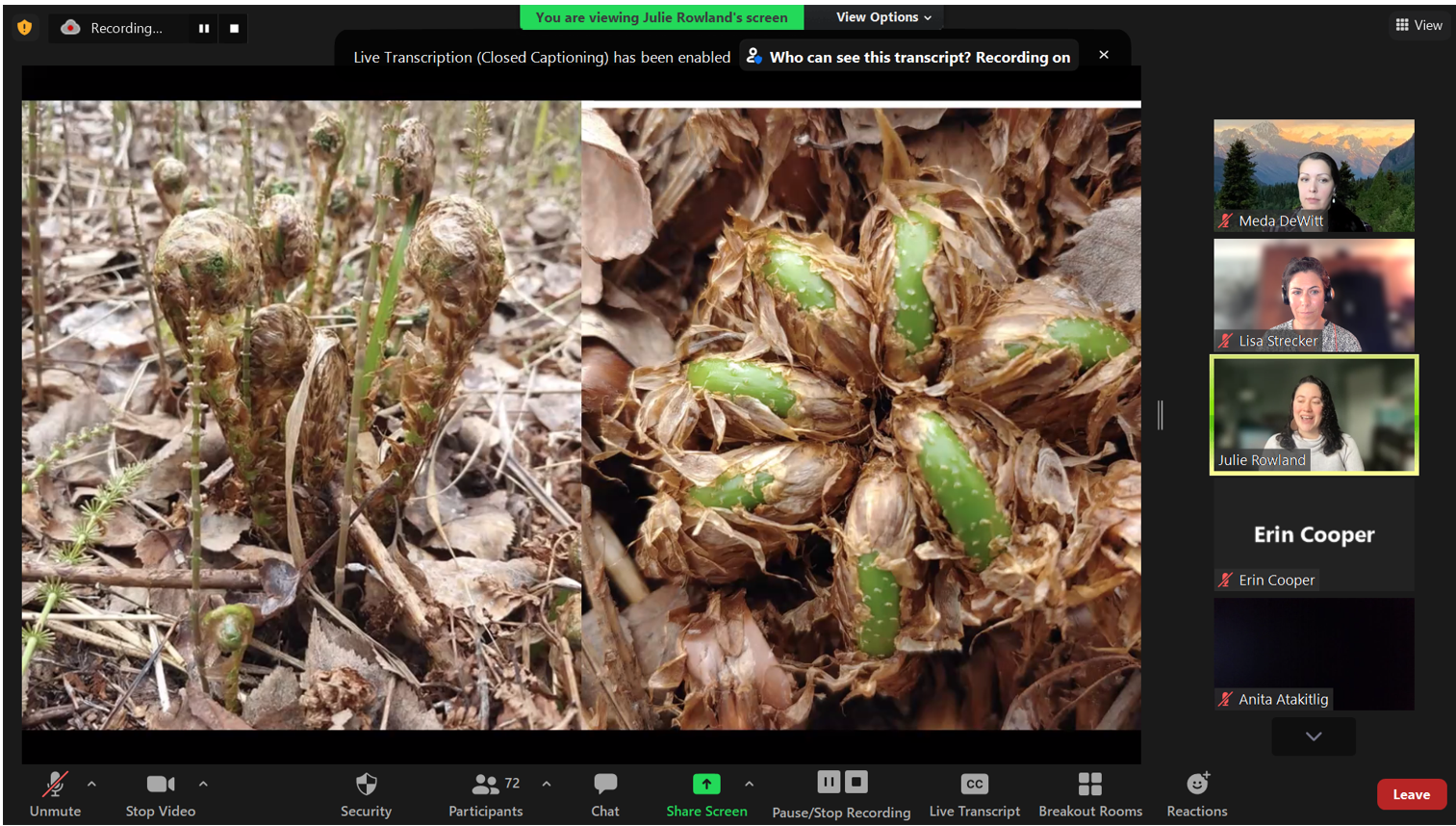 Ethnobotany is the interdisciplinary study of the relationship between people and plants. At the same time, ethnobotany is a tool of empowerment and cultural revitalization for Indigenous peoples; and finally, it is a means to heal severed relationships to the land and its inhabitants. Learn about one of the nation's few ethnobotany programs at the University of Alaska Fairbanks. You will also learn about a project that addresses the impact of overharvesting fiddleheads from young ferns in Southcentral Alaska, and more specifically, within the municipality of Anchorage and on stewarding plants for sustainable harvesting for future growth. There will also
be a discussion on plant use and relationship between Indigenous Peoples of Alaska and the living environment.
Participants will be introduced to beliefs, attitudes, and knowledge of traditional Alaska Native ethnoherbalism practices and understanding the benefits and necessity of culture for health and wellness. It is important to emphasize that this is only an introduction and that participants are encouraged to begin a deeper journey into the vast content available. The best way to learn more is to connect with the local Tribe to find out how to engage with the rich and vibrant culture that is alive and well here in Alaska.