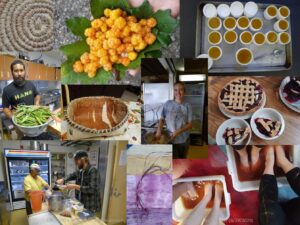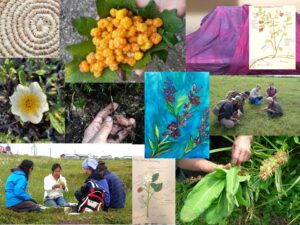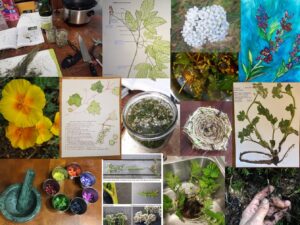 What do previous students say?
"Ebot was an enjoyable class that has made me appreciate how plants play an important role in cultures. I especially enjoyed those ahh-hah moments that occurred many times as I learned about plants within the Yup'ik Culture. I can't wait to use what I learned in Ebot 100 in my own Elementary classroom!"
~Renee Green, Hooper Bay, AK. EBOT 100 Student, 2019
"My favorite part of the class, aside from being able to learn about new plants and eating my weight in berries on the tundra, was spending time with the Elders and others in the community- listening to what they had to share as well as bearing witness to the resilience of a language and people who are still here despite settler colonialism."
~Taisia Yamamura, Waianae, HI.  EBOT 100 Student, 2019
"The EBOT100 course is an irreplaceable, life-changing opportunity that allows students the hands-on experience of conducting Ethnobotanical research and to learn indispensable knowledge about Alaskan culture concerning plants in person from Yup'ik Elders in the realms of health, nutrition, and functional use (…)"
~ Derek Zeller, Manhattan, KS. EBOT 100 Student, 2019.
Study options
EBOT 100 Introduction to Ethnobotany
In 2022, EBOT 100 will be offered in two modalities; students can choose between six weeks of fully online-delivered content or a blended online and face-to-face course. For the blended course, students will first complete four weeks of online assignments and then meet for a week-long field course in Bethel, Alaska. Both courses introduces students to the interdisciplinary field of ethnobotany, conduct their own hands-on ethnobotanical projects and learn from Elders. More…