Ethnobotany is the study of the relationships between people and plants. Ethnobotany as an academic discipline is relatively young and interdisciplinary in nature; it builds on concepts and methods from the humanities and the sciences, mainly anthropology and botany. Students taking courses offered by the University of Alaska Ethnobotany program (EBOT) embark on an exciting journey into the exploration of the multifaceted relationships between human cultures and plants!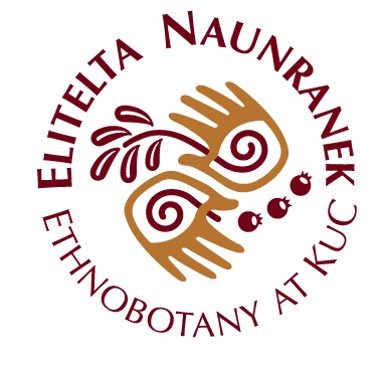 The UAF Ethnobotany Program is housed at the university's rural Kuskokwim Campus (KuC) in Bethel, located in the Yukon-Kuskokwim Delta of Western Alaska. The program was initiated at the request of Yup'ik Elders who wished for a program that would help to keep their cultural knowledge about plants alive. The academic materialization of this wish was a program that provides a stepping-stone into STEM fields and academia in general by offering culturally relevant content. In today's EBOT program, we try our best to honor the wishes of our founding Elders and early leaders; we still emphasize the importance of plants in Alaska Native and other Indigenous cultures of the circumpolar North. Alaska Native Elders are co-instructors in some courses and certainly guest speakers in others. Whenever we can, we strive to work with youth in rural communities, be it by offering dual-enrollment course in ethnobotany or by supporting science and culture camps.
While we emphasize the relationships of plants and their people in the North, we also include examples and case studies from other areas. EBOT has a continuous history of collaborating with partner campuses in Hawai'i that manifests itself mainly in a regular exchange of students.
As of today, all of our courses are distance delivered, yet hands-on, place-based and culturally relevant in every student's context, no matter from where they participate, be it Alaska, the Lower 48 or another country.
We are proud to announce our new degree, an Occupational Endorsement Certificate in Ethnobotany!
The Occupational Endorsement Certificate (OEC) in Ethnobotany will be of special interest to individuals employed by or interested in employment with state, federal or tribal agencies or other local entities in rural Alaska that strive to provide culturally-responsive natural resource management services. Other areas of application are cultural revitalization, community development, adaptive resilience, and human health. The OEC is also designed to serve as a bridge to a variety of associate and baccalaureate programs in natural science and liberal arts.