Lakota Elder Dr. Jerome Kills Small graciously agreed to join our final session of the Seminar in Ethnobotany. Jerome shared stories, his wisdom and a song related to plant protocol in ceremony, the importance of olfactory experience in rituals, plants used for incense and smoke, and other topics, such as an upcoming Wiping of Tears Ceremony that he is organizing to properly farewell the people his community lost during the pandemic.
Jerome Kills Small comes to us through EBOT graduate Rachel Liester from Red Road Herbs in Nebraska.
Rachel compiled some background information about the Jerome:
I think either class would really enjoy his insight and humor. Every time I talk to him, even if it's when he calls me to tell me jokes, I learn something interesting. Many times it's profound. He told me during this conversation that when he says his morning prayers he asks "teach me how to spread your word and not get credit." He also said "science is tied to spirituality." He can explain that one to the class. Jerome Kills Small has a PhD degree in language.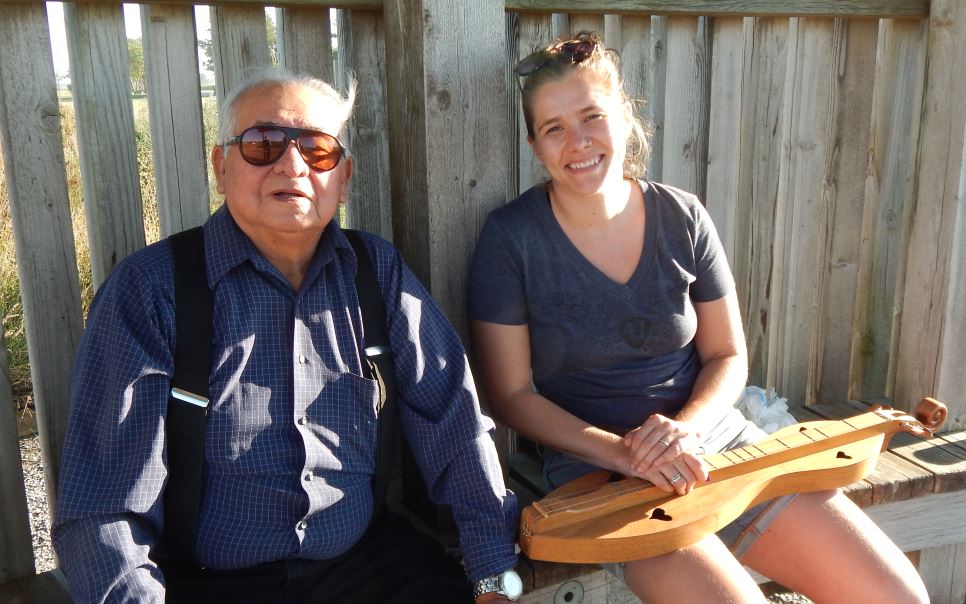 Since Jerome doesn't have a book ("I'm a story-teller, not a writer'.) I thought some information about him would be good background for having him as our guest speaker.
I did a quick search of his name and found some interesting articles. Here are the links:
Here is an autobiography and a list of program titles at the end that shows the diversity of his knowledge:
There is also information about the youth camps he developed. He also helps with "Coming of Age" and "Seeking a Vision" ceremonies for youth.
An article by a local newspaper about his story-telling, but also mentions a few of his accomplishments.
He has a CD of the songs used in the Inipi ceremony (sweat lodge) with English translations for the words (the proceeds go to his youth programs.) He makes drums and drumsticks too.
In addition to all his other titles, Jerome is an ethnobotanist. He helped Kelly Kindschur translate some unpublished field notes from Melvin Gilmore for a book he's compiling of Gilmore's work in the early 1900's. Jerome speaks Lakota, but can also understand/translate Nakota and Dakota.
I've been doing some research and found a video about Pine Ridge Reservation (officially known as "Prisoner of War Camp #334") where Jerome grew up. (He lives near Yankton now, but travels to the rez quite often for ceremonies and his youth group organization.) It's a sad, realistic look at rez life and a good reminder of the odds he's up against. Despite the incredible obstacles, he has such a positive attitude and does all he can to help guide his people to attain their goals. He also helps neighboring tribes – Santee Sioux, Ponca Tribe of Nebraska, Omaha, Hochunk and various Sioux bands in South Dakota (Brule, Standing Rock, Cheyenne River.)
This video shows the heartbreaking facts about the rez and the controversy of White Clay, Nebraska, a border town with a population of 14 (yes, that small) and four liquor stores selling 3.5 million cans of beer, mainly to the people living in South Dakota on a dry rez. Update on that situation is in September 2017, the state of NE finally denied their liquor licenses.
I also want to mention Jerome participated in an event [that was when we first invited Jerome to guest speak] to commemorate the signing of the 1868 Fort Laramie Treaty. He said his grandfathers were signers of the treaty, Old Man Afraid of His Horses and Young Man Afraid of His Horses (which actually translates to "they fear even his horses")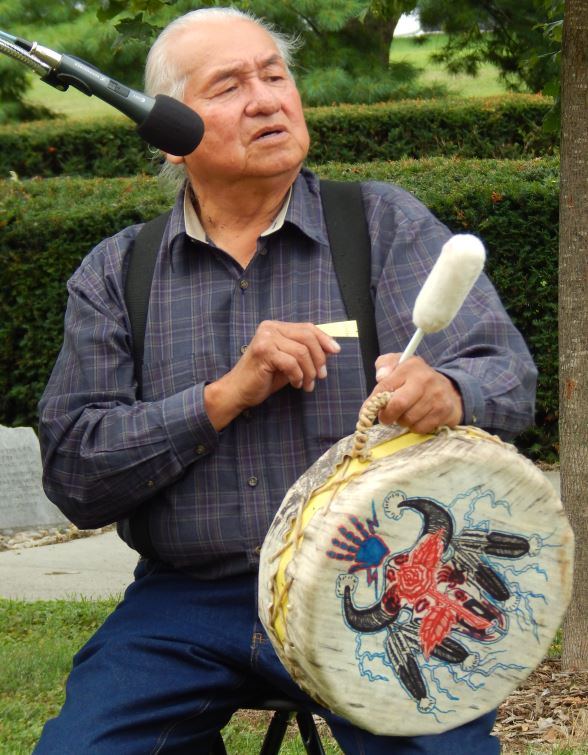 In 1980 the federal government determined that the treaty had been broken and they owed the tribes who had signed it the equivalent cost of the Black Hills and surrounding land. The tribes refused payment and declared their sacred lands are not for sale. To this day, they're fighting to get the land back.
…..
How long does it take one of us to go through $3500? Probably less than a year.
I feel very grateful and honored to welcome you to our class, Jerome Kills Small!
Lisa