Ethnobotany Meets Invasive Plants Management – Considerations for Western Alaska
Gooseberry Peter, UAF Cooperative Extension program assistant for invasive plants and EBOT instructor Lisa Strecker jointly presented at the virtual Western Alaska Interdisciplinary Science Conference and Forum (WAISC), May 13-14, 2021.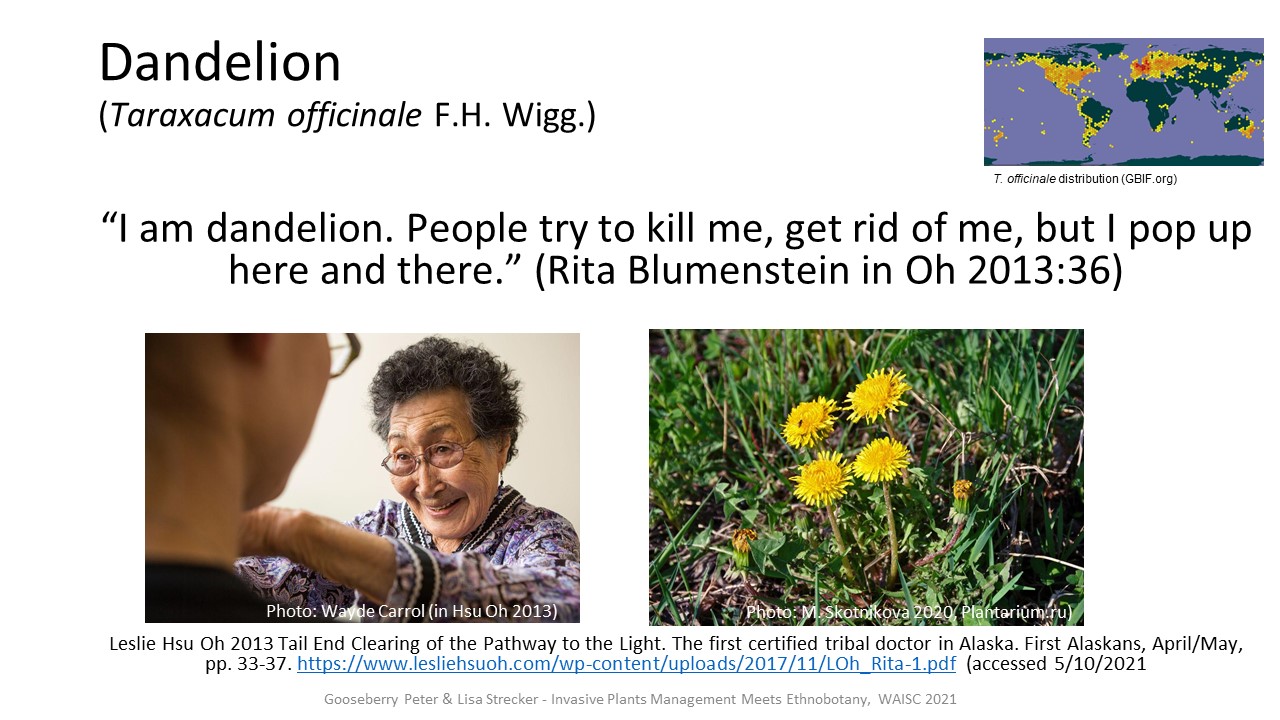 Abstract
This presentation is the product of an ongoing exploration by the authors examining the connections between ethnobotany and invasive plants management in Western Alaska. After a short discussion of relevant concepts and definitions, our presentation will introduce some of the most common invasive plants of Western Alaska. We will share examples of how these plants have
naturalized into local ecosystems and local people's human-plant relationships.
The second part of our presentation will be dedicated to a careful outlook into what other invasive plants might be expected to appear in Western Alaska in the nearer future. Based on data from other regions of Alaska and beyond, we will discuss the new plants' potential impacts to native ecosystems and traditional food resources in Western Alaska.
Finally, we will introduce the Early Detection and Rapid Response approach to facilitating more effective invasive species management and the role that local people can play in that effort. We will share important tools that can be used by citizen scientists and professionals alike to report their observations of invasive species from all taxa. We will also highlight the ongoing creation of the first invasive species detector network in the state, and invite people in Western Alaska to participate.
We will post conference recordings once they become available.