2019 Cohort of Introduction to Ethnobotany Students!

EBOT 100 students exploring plants in the surroundings of Bethel, AK. July 2019.
Introduction to Ethnobotany (EBOT 100) is a blended online and field course, offered by the Ethnobotany Program based at the UAF Kuskokwim campus in Bethel. It is the foundation course of the Certificate, Associate of Science, and Minor in Ethnobotany Programs' curriculum, the latter of which is housed within the Department of Alaska Native Studies and Rural Development (DANSRD).
EBOT 100 and the field course study created a much deeper connection and a broader understanding of the plants of Alaska as well the people who have lived on this land for many many generations. (Lisa Pinky Curry, Fairbanks, AK)
The course consists of an online portion and a face-to-face field intensive. After four weeks of exploring various topics related to the interdisciplinary field of ethnobotany, including submitting blog posts, assignments, and quizzes, the group finally met for the field section of the course in Bethel in late July. The 2019 cohort consisted of 12 students from Alaska, Hawai'i, and the Lower 48, including, Nebraska and New York. They came to Bethel ready to learn from local Elders about their relationships with plants, to study the local flora, and to understand and experience the tundra as an ecosystem and cultural landscape.
    Ebot 100 was an enjoyable class that has made me appreciate how plants play an important role in cultures. I especially enjoyed those ahh-hah moments that occurred many times as I learned about plants within the Yup'ik Culture. I can't wait to use what I learned in Ebot 100 in my own Elementary classroom! (Renee Green, Hooper Bay, AK)
The Certificate in Ethnobotany is designed to be a gateway into higher degrees, including the Associate of Science and the Minor in Ethnobotany, as well as other academic disciplines such as Anthropology, Biology, and Natural Resource Management. Ethnobotany is an excellent tool to learn about plants in a meaningful, applied context, about people's relationship with plants within cultures, and the plants' place in the wider ecosystem. One of the highlights of the course is the opportunity to learn from local Elders who join the field course at various stages. At the end of the intensive week, students present the findings of their individual field course plant project back to the community.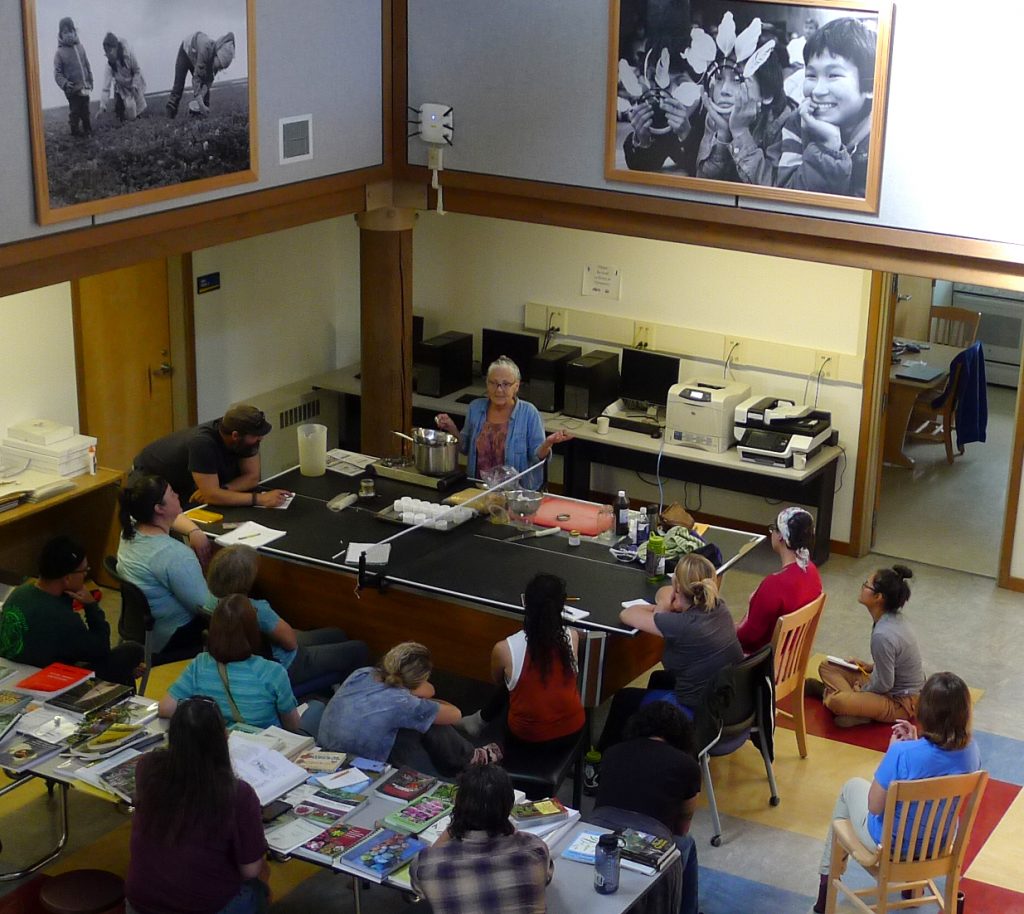 The EBOT100 course is an irreplaceable, life changing opportunity that allows students the hands-on experience of conducting Ethnobotanical research and to learn indispensable knowledge about Alaskan culture concerning plants in person from Yup'ik Elders in the realms of health, nutrition, and functional use that took thousands of years to develop and is now in danger of becoming lost in our quickly changing human societies; knowledge that provides students the starting point of opportunity to benefit the world in a vast degree of interdisciplinary application and appreciation through Ethnobotany. (Derek Zeller, Manhattan, KS)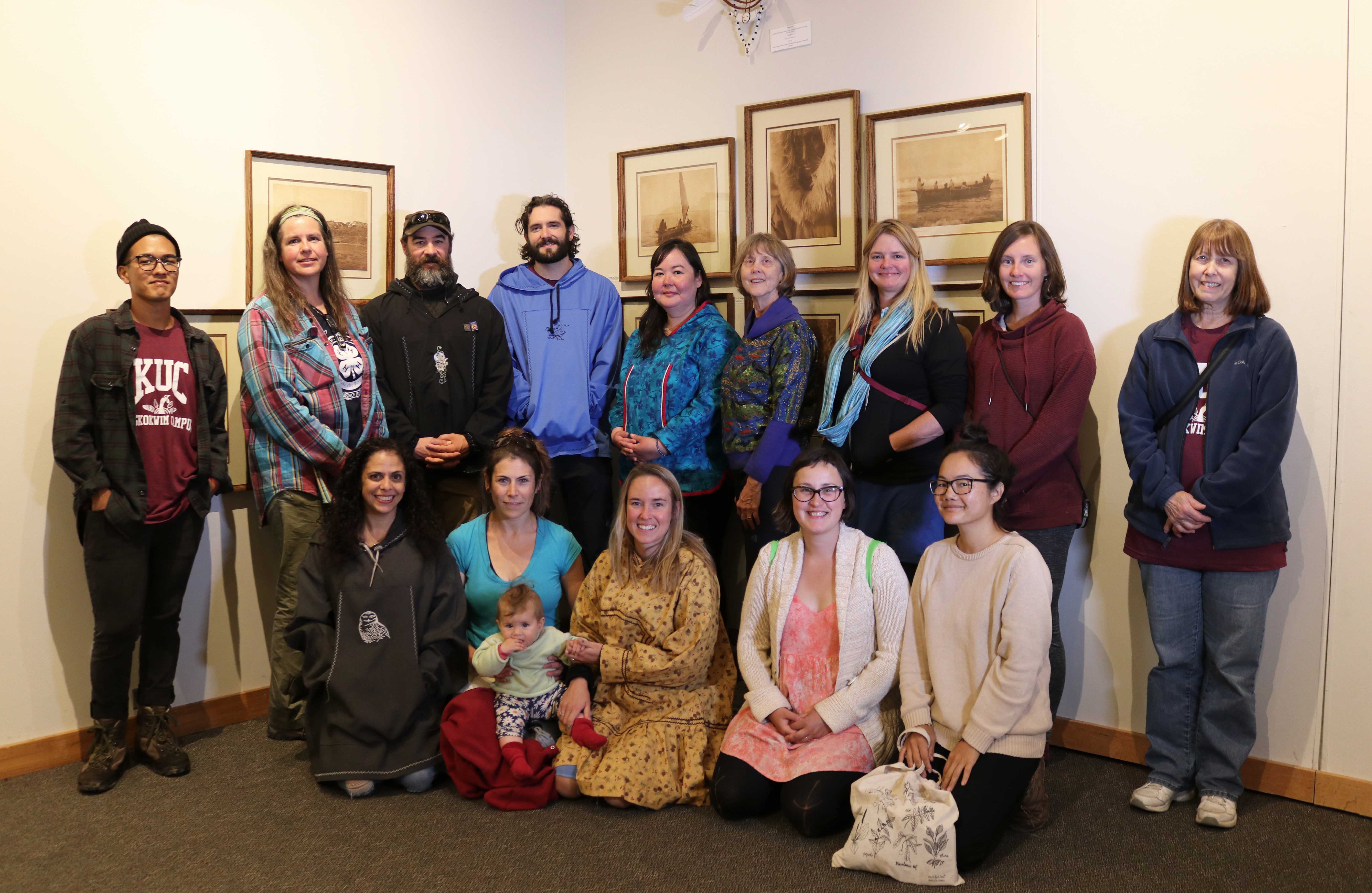 This work is supported by Alaska Native-Serving and Native Hawaiian-Serving Institutions Education Competitive Grants Program [grant no. 2019-38426-30390/project accession no. 1020604] from the USDA National Institute of Food and Agriculture.